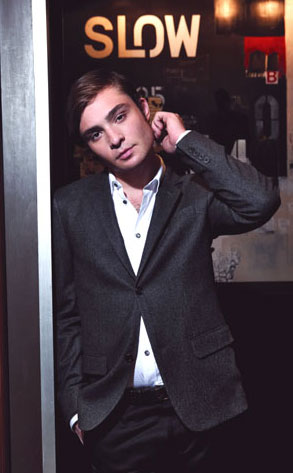 Vicky Forshee / NYPost.com
As our Gossip Girl countdown continues (seven days remaining!), we were more than giddy when Page Six Magazine featured Ed "Chuck Bass" Westwick this weekend. We have to run their names together because it's impossible to separate the real person from the character—they're both so pompous and charming at the same time.
Here's an example: Ed punctuates every sentence with "baby," which seems a little douchey, right? But then we remember it's Ed Westwick who would be saying it in an English accent and with that style of his that allows him to pull off Chuck Bass' ridiculous costumes so effortlessly. Then it just drives us crazy—in a good way. Yeah, we're crushing hard.
Before we completely embarrass ourselves, let's get to his quotes in the magazine, most of which had us swooning. Jump with us...