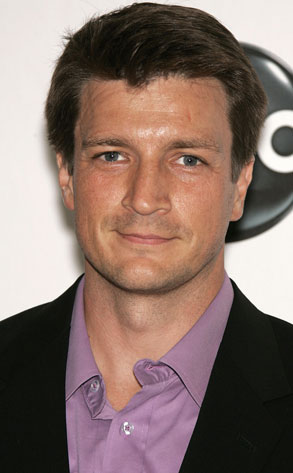 AP Photo/Gaas
Yay! Nathan Fillion is heading back to series television! I've just gotten confirmation that ABC has picked up Nathan's pilot, Castle.
Written by Andrew Marlowe (the guy behind a little movie called Air Force One), Castle is the story of a mystery writer who advises the New York City police on particularly difficult cases. (Sort of like how after 9/11 the feds asked screenwriters to come up with the craziest terrorist scenarios they could think of, in hopes of being better equipped to deal with the possibilities.)
There's also a very credible report that Rob Thomas' Cupid do-over has been picked up to series as well. More on that as soon as I get it!
More Captain Mal Reynolds and quite possibly more Rob Thomas? Today is a very good day for TV!
—Additional reporting by Jennifer Godwin