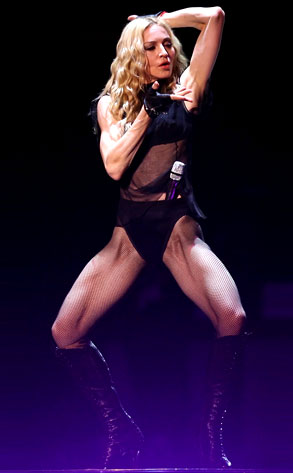 Leon Neal/AFP/Getty Images
Madge lauched her Sweet and Sticky tour this past Saturday in Cardiff, Wales, and of course, being Madonna, she had to create some kind of controversy.
She started the drama with a couple of political montages during her song "Get Stupid." The video interlude features images of destruction, global warming, Adolf Hitler and John McCain (uh-oh!), then goes on to include John Lennon, Al Gore, Gandhi and Barack Obama (oh crap!).
Naturally, McCain's people are pissed, and they let her know how not cool her little video is in this statement: