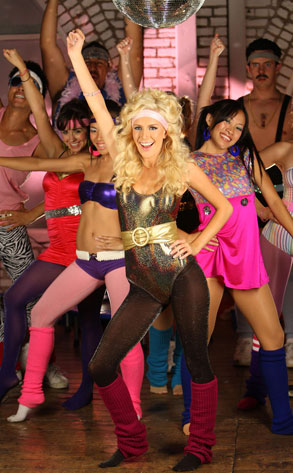 James Breeden, PacificCoastNews.com
After all The Hills drama, Heidi Montag just wants to work it out.
In the new video for her song "Overdosin'," the Hills honey plunders the pop-cultural past for inspiration.
And the ploy works, if only because she swipes from big cheeses such as John Travolta, revisiting his iconic Saturday Night Fever dance moves while dressed in Olivia Newton-John's "Let's Get Physical" leotard along with a pair of Flashdance-worthy leg warmers.
So what do you think: Do you like her in Lycra—or did she flunk her "Physical"?
(Remember, people laughed at the "feel the burn" awesomeness of the Jane Fonda workout, too.)