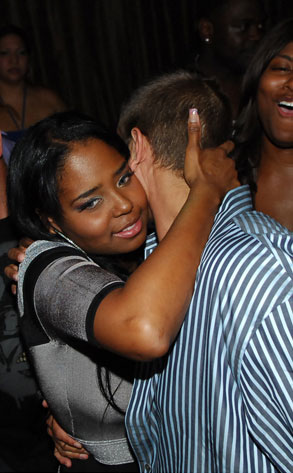 Bryan Steffy
Who was that hugging Shar Jackson in Las Vegas on Friday night?
Her ex, Kevin Federline.
Jackson got quite the surprise when she was celebrating her 32nd birthday inside the VIP room of Blush Boutique nightclub at the Wynn.
"A crowd came to see what all the commotion was and they found Shar and Kevin sharing some public affection," an eyewitness reports. "Kevin showed up to wish her a happy birthday. They shared a very public embrace and kiss before Kevin left."
So, have they rekindled a romance?