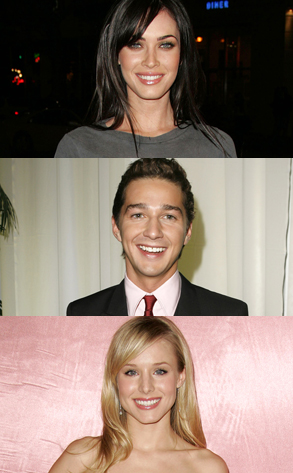 Lisa O'Connor/ZUMAPress.com; Steve Granitz/Getty Images
What's the salary range for non-A-listers in movies, people who've been around for a while but are not household names yet (Kristen Bell, Nia Long, Megan Fox)?
—Olivia
First of all, I have to take issue with your science. Nia Long has a longer string of experience than a pliant young punk like Megan Fox. Fox may have luminous eyes that glow like a sexy Gollum, but in terms of her experience, she's in a lesser category.
I point this out because, most likely, they also fall under different pay categories. And just in case I'm about to lose you, I'm also about to mention Shia LeBeouf. (Everybody scream. Eeeee!)
Does his pay fall closer to the Nia Long category or the Megan Fox column? And what is that kind of pay, anyway? Find out, after the jump.