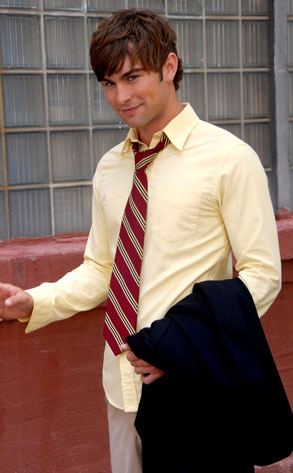 Patricia Schlein/WENN
He may be hangin' at hot spots that require valet service now, but just a few years ago, Gossip Girl hunk Chace Crawford was the guy taking your keys.
Chace tells Ryan Seacrest on his KIIS-FM show that in between a break from attending Pepperdine University and landing his G.G. role in NYC, he was a valet driver—and not even a top one at that!
When Ryan asked Chace if he got to wear a red vest on the job, the actor responded, "I wish. I was the rookie...I was running everywhere."
But don't think Chace's valet gig was uneventful. Aside from a confession that he often stole gum from customers' glove compartments—"a lot of gum, actually"—Chace also recounted his most fearful moment at work...