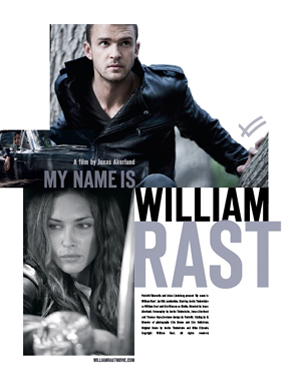 William Rast
Singer turned actor turned fashion guy Justin Timberlake is about to launch a new fall ad campaign for his William Rast clothing line, featuring a series of online film spots.
In the shorts, Mr. SexyBack himself takes on the role of the fictitious William Rast, who is described as "an accomplished rebel with an edgy sense of style," while his girlfriend Birdie, played by model Erin Wasson, is "a strong woman with an unabashed sense of confidence."
What's more, these characters will be "draped in standout pieces from the fall collection."
Lest we forget that these slick flicks are really nothing more than just stylized commercials.