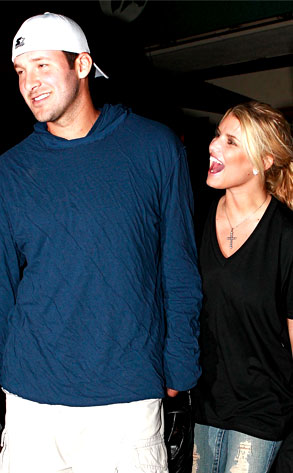 Flynet
• Jessica Simpson responds to Carrie Underwood's passive-aggressive taunting about Tony Romo still calling her as BS, because Jess "looked at his call log." Oh, Jess, you're not supposed to admit to doing that.
• The Britney Spears/Justin Timberlake duet is said to be happening again. But this time for real.
• Posters for Katie Holmes' Broadway debut have been revealed. Sadly, they do not feature her rolled jeans.
• Oprah is reportedly just as sick of being on the cover of O as everyone else is of seeing her on the cover of O.
• Brad & Angie are planning to prove they're good neighbors by allegedly holding a special soiree for their town, as suggested by the mayor.