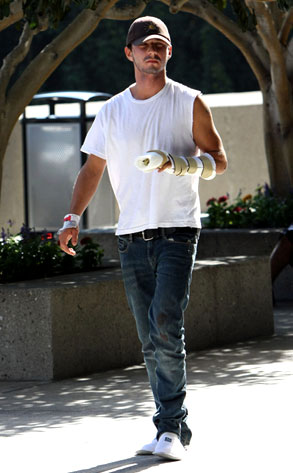 INFphoto.com
The driver on the other end of Shia LaBeouf's DUI crash will have his day in court, as well.
Herbert Simon, 21, has been cited for running a red light, a vehicular infraction that caused his July 27 smash-up with the Transformers star.
Authorities are still trying to determine whether Simon was behind the wheel at the time, but Los Angeles Sheriff's spokesman Officer Steve Whitmore confirmed to E! News that the young man was issued a citation because it was his car that went through the light.