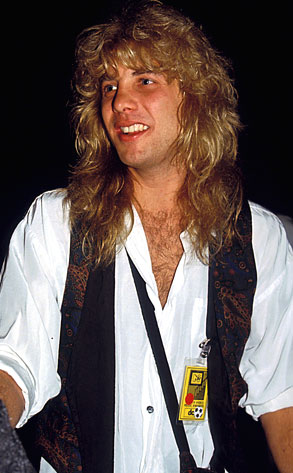 ZumaPress.com
It's not so easy being Steven Adler.
Guns N' Roses' ex-dummer pleaded not guilty to drug charges today in Los Angeles Superior Court stemming from a bust last month at his Hollywood home.
Adler, 43, was ordered to remain in a drug treatment facility for at least another month (much to the relief of Dr. Drew, no doubt) until his preliminary hearing. The musician faces one felony charge of possession of a controlled substance, an opiate, and a misdemeanor count of being under the influence of drugs.