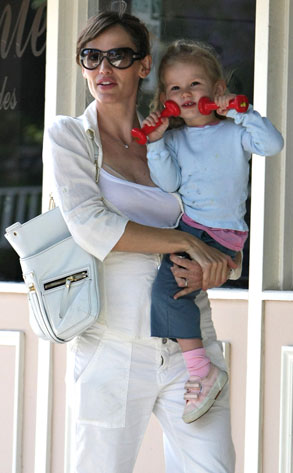 FAME PICTURES
Access Hollywood believes they've stumbled upon the rarest thing of all: an actual confirmation from a definitely pregnant but not saying anything star.
They caught up with Jennifer Garner at an event celebrating Baby Einstein's 10th anniversary, where she had this to say:
"Thank you. We're so excited, obviously."
We don't know whether that was a response to "Congrats on the baby" or "Congrats on the new house" or "We can't wait to have you and Ben over for dinner this weekend, we even bought the new edition of Clue so we can all play!"
Jen also said, "It always makes me laugh when people say, 'Is she? Isn't she?' It's like eventually you will know, so just chill out for a minute."
That's just what we're going to do—chill and let this "official confirmation" pass.