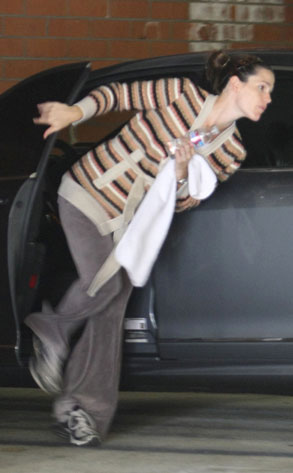 Fame Pictures
As we all know, Jennifer Garner has yet to confirm the never-ending stories out there alleging she is with child, and at this point, we're starting to believe she never will. Fair enough. That's her prerogative. We should probably just move on and forget about it.
But then a picture like this pops up, showing the actress hunched over with a towel covering her belly as she makes a mad dash for the gym, and our obsession with the baby bump starts all over again.
As a result, we're having a hard time coming up with an appropriate headline and need some help. So please give us your ideas in the comments section—while we continue speculating.