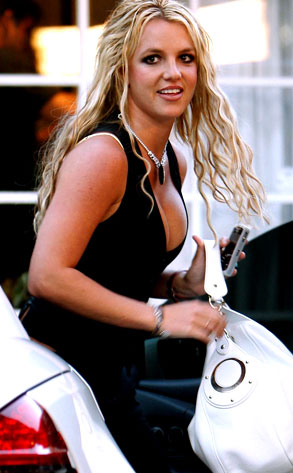 Maciel-MBF/X17online.com
Dear Ted:
What's really up with Brit-Brit? I love her and really want a (genuine) comeback. However, this new leaf seems to have a hole in it—I just can't put my finger on it.
—Erin, Dayton, Ohio
Dear Oh My:
It's called desperation. Brit's got the talent, fer sure, just not the drive. She's doing this "comeback" for everybody but her. This latest career attempt, sadly, has everything, still, to do with K-Fed, mom, Justin and the rest of the sorry bunch.
Dear Ted:
Has Crotch Uh-Lastic ever invited Toothy Tile to swim in his pool? Have you ever used two different monikers for the same person?
—Peter, New York City
Dear Peter Patrol:
I believe no, and certainly not. That would be like double skinny-dipping!