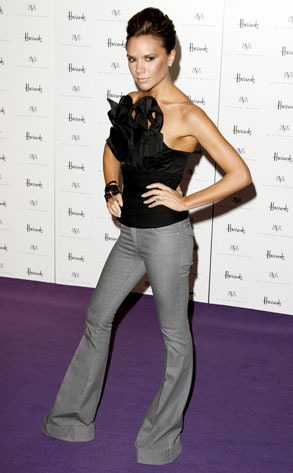 Eamonn McCormack/WireImage.com
Victoria Beckham has had it up to here with tabloids trying to get the skinny on her figure.
The glamorous Brit is reportedly gearing up to sue the U.K. magazine Now over an article that claimed she was "hooked on sex and diet pills," which has since mysteriously vanished from the rag's website (though search results confirm the story once existed).
"The accusation is dangerous, defamatory and blatantly untrue," Beckham's agent, Jo Milloy, said Monday, referring to the latter half of that statement.
"Victoria takes her position as a role model to young women very seriously and is horrified by this hurtful, fabricated story. It is now with her lawyers."