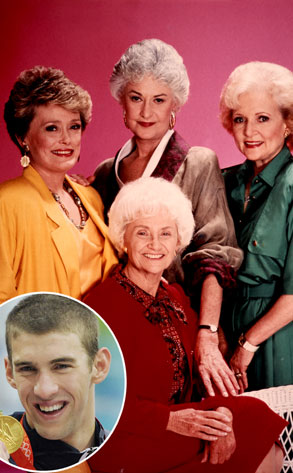 AP Photo / NBC
Mark Spitz has been vanquished. But not so Dorothy, Rose, Blanche and Sophia.
Michael Phelps' Spitz-sinking swim on Saturday elevated NBC to its best ratings on the once-mighty, now-dead night in about a generation.
Still, the golden boy of the Beijing Games couldn't topple The Golden Girls, which held on to its title as NBC's most-watched Saturday-night show of the last 18 years.
Overall, NBC's first full week of Olympic action was ratings gold, with the network scoring the most lopsided Nielsen wins in more than 20 years.