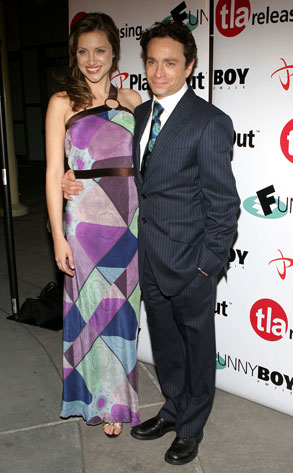 Marianna Day Massey/ZUMA Press
It turns out Chris Kattan would rather drape himself in green than gold lamé.
The former Saturday Night Live star swapped vows Saturday with model Sunshine Tutt in what was described to E! News as an environmentally friendly affair.
"Married in beautiful Yosemite Valley, Calif., today," Kattan, 37, writes on his website.
The couple, who enjoyed an uncharacteristically long Hollywood engagement of 18 months, walked the aisle in front of a small group. Invitees included Kattan's onetime SNL castmates Will Ferrell, Tina Fey, Amy Poehler and Jimmy Fallon.