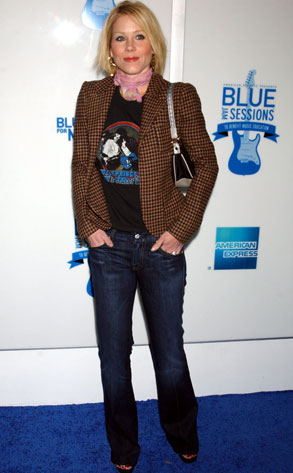 Laura Farr/ZUMAPress.com
UPDATE: Christina Applegate revealed today on Good Morning America that she is "absolutely 100 percent clear and clean" of breast cancer after undergoing a double mastectomy just three weeks ago.
"I'm clear," she told cohost Robin Roberts, herself a cancer survivor, in an interview taped Monday. "It did not spread—they got everything out, so I'm definitely not going to die from breast cancer." (Watch the entire interview here.)
Applegate said that while cancer was only found in one breast, the choice to have both removed was the best one for her.
"My decision, after looking at all the treatment plans that were possibilities for me, the only one that seemed the most logical and the one that was going to work for me was to have a bilateral mastectomy," she said.