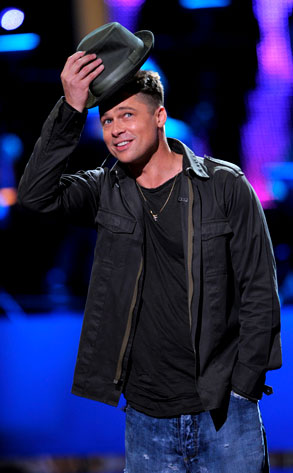 AP Photo/Mark J. Terrill
Brad Pitt is looking for a way into your shower.
The fair-faced movie star is collaborating with luxury hair- and skin-care company Kiehl's Since 1851 on an ecofriendly body wash to raise money for green causes.
But although Pitt's obviously camera-ready, he will not be appearing in ads for the product, nor will his name be on the bottle—although a reproduction of his handwriting will be, Women's Wear Daily reports.
One hundred percent of the proceeds from Kiehl's Aloe Vera Biodegradable Liquid Body Cleanser, washing up in stores in October for $16.95 a bottle, will go to the newly launched JPF Eco Systems, a nonprofit started by Pitt and Kiehl's to "minimize impact on the environment through thoughtful design."
And this is no "Run out and get yours while supplies last" flash in the pan.