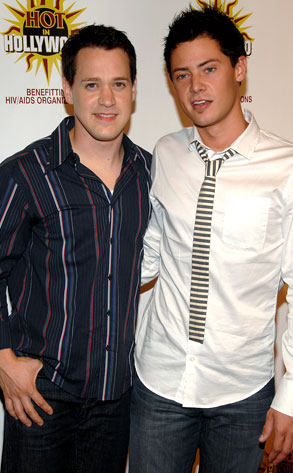 Jean-Paul Aussenard / Getty Images
T.R. Knight is thrilled his pal Ellen DeGeneres married Portia de Rossi this weekend, but that doesn't mean he's going to be the next gay celebrity to say "I do."
"I'm happy for them," Knight said at the AIDS Healthcare Foundation's Hot in Hollywood Awards Saturday at L.A. nightclub Avalon, adding, "I'm very happy that we can talk about this subject—very, very happy."
While the Grey's Anatomy star was quick to say he and boyfriend Mark Cornelsen aren't planning a wedding "right now," he did beam, "We just celebrated a little over eight months though!"
But when it came time to talk about the new season of Grey's, Knight was tight-lipped...