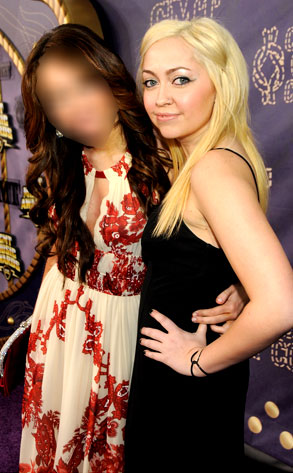 Kevin Mazur/Getty Images
Being Monday, we know most of you are still in weekend mode and not exactly giving work your undivided attention. So, we thought we'd throw a little "Guess who?" your way to pass at least some of the time until the whistle blows.
In this edition of the game, we're looking for the name of the famous face who has managed to break out from the rest of the teen-queen pack to become a bona fide superstar—all the while remaining close to her loved ones, including half-sister Brandi.
Still not sure? Well, then check out our Celebs and Their Siblings gallery for the answer, along with other photos of stars and their family members, who, while maybe not as well-known, are nevertheless still deserving of a little attention.