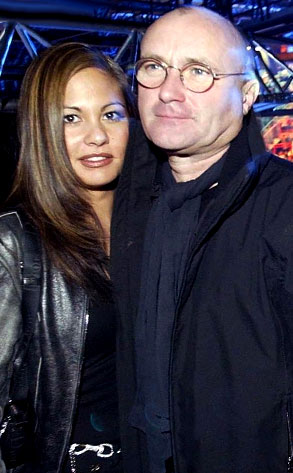 AP Photo/ Keystone, Urs Flueeler
Phil Collins' ex-wife may no longer be in his heart, but she'll definitely always have a place in his bank account.
The easy-rocking star has waved good-bye to marriage No. 3 and hello to a reported $46.68 million divorce settlement which, if accurate, shapes up to be the biggest ever celeb payout in British legal history, trumping even the astronomical amount Heather Mills received—said to be $45.37 million—from Paul McCartney earlier this year.
Collins, 57, and Orianne Cevey, 35, were married for seven years before separating in 2006. They have two children together, sons Nicolas, 8, and Matthew, 4.