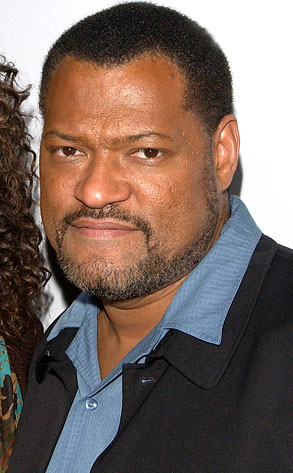 Vaughn Youtz/ZUMAPress.com
Once again, CSI has got its man.
As expected, Laurence Fishburne has formally signed on to appear as a regular on the forthcoming season of CBS' procedural juggernaut, replacing outgoing star William Petersen as the series' source of thespian gravitas.
While no air date has been set for the departure of Petersen's Gil Grissom, the network announced today that Fishburne would be introduced in the ninth episode of the season, not as a fellow CSI, but as a college lecturer and former pathologist who focuses more on criminals' motivation than methods.
"I am elated and delighted to be joining the cast of CSI," Fishburne said. "I look forward to a wonderful collaboration with the creative and talented team of such a successful and distinguished show."