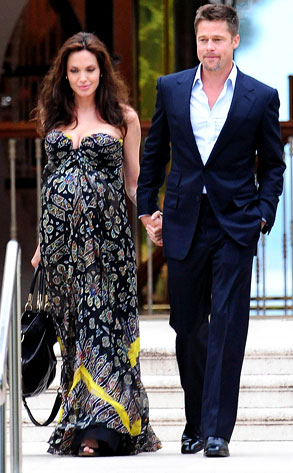 INFphoto.com
• Roseanne seems a bit upset that Angelina Jolie hasn't declared her support for Obama. She blogs/rants that Brad & Angie make $40 million a year in "violent psychopathic movies," donate a small fraction to charity "to look as if they give a crap about humanity" and then churn more films that "wreck the earth even more."
• It has become a battle of who-dumped-who between Jen and John. Jen's friends are saying she ended the relationship, but she doesn't do paparazzi press conferences so the world will never the know the truth.
• ScarJo has won the coveted title of "My Favorite White Girl" from Kanye West.
• Joe Jonas received a motorcyle with a sidecar for his 19th birthday. That has topped our birthday lists since Indiana Jones and the Last Crusade, but we're not a Jonas brother so we're still going without.