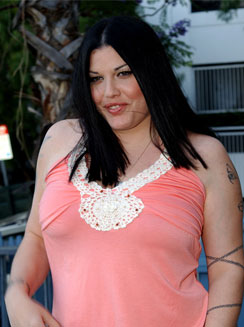 Mike Guastella/WireImage.com
Mia Tyler's engagement did not Liv long.
The model, who's the daughter of Aerosmith frontman Steven Tyler and sister of actress Liv, has announced on her MySpace page that she and her fiancé of roughly nine months, guitarist Brian Harrah, have split.
"I am no longer in that relationship," the 29-year-old wrote in a message titled "Everything Must End."
"Before you read it in some dumb article or online, let me be the first to say it. We broke up about two weeks ago. I am not ready to be in a relationship at the moment. I've been married once before and I'm not entirely sure I want to do it again."