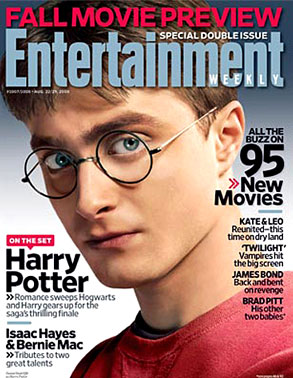 EW.com
• Don't believe your EW fall movie preview. Harry Potter is still pushed back to summer 2009, and the mag is pretty pissed at their parent company for not telling them. It's the simple things like this that amuse us.
• While we're talking HP, we have something we'd like to ask of Daniel Radcliffe. Please stop posing naked with horses. We get it—you're naked in your play, congratulations.
• Zac Efron was out racing cars recently. Careful, Zefron, it was his love of fast cars that turned the once adorable Frankie Muniz into kind of a douche.
• If you still can't make any sense out of the Jonas Brothers phenomenon, here's a handy guide. Let this be the end of "why do we care?" comments on JB posts.
• And now some pictures of Diddy Jet Skiing to get your weekend started off right.