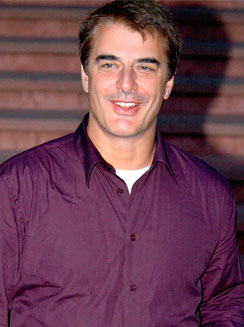 Stephen Gendre/Visual/ZumaPress.com
As Chris Noth prepares to say goodbye to his on-and-off 18-year run on the Law & Order franchise this weekend, we have to wonder, will Detective Mike Logan survive?
"The next time I enter a church, it'll be in a pine box carried by six of my friends," said Logan years ago. Seeing as a priest is guesting in the episode, things don't look too promising for him.
So what's next for the actor? A Kennedy-esque thriller, Frame of Mind, and My One and Only, a 1950s-set comedy.
As for Logan, do you think he'll survive? If he does, which of his leading ladies should he end up with? Sound off in the poll...