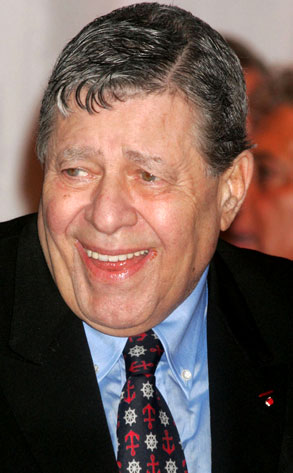 Nancy Kaszerman/ZUMApress.com
Jerry Lewis should be a bit more specific when soliciting donations for next year's telethon: He wants your money, not your guns.
As it is, the 82-year-old entertainer apparently got a bit of both last year, claiming that the prop handgun that was seized from his baggage in Las Vegas last month, which resulted in a brief airport detention and citation for carrying a concealed weapon without a permit, was actually an engraved gift given to him by a patron of the Muscular Dystrophy Association.
"I had a gun in my carrying case…which was given to me by a marvelous engraver," Lewis told Entertainment Tonight. "Last year, at the telethon of '07 he presented me with this gorgeous gift.
"I put it in that traveling case and I hadn't traveled since that telethon."