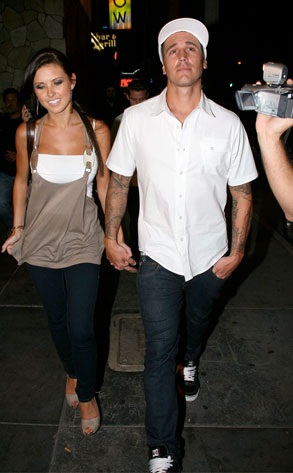 Flash / X17Online.com
Talk about a good day for Audrina Patridge! First the Hills hottie lands a legit sitcom acting gig, and now come reports that she's heating up a new romance with BMX biker Corey Bohan.
The two spent a lot of time together last week in L.A. during the X Games: Patridge partied with Bohan's at the Standard Downtown Hotel and hung out with him in the hotel's rooftop pool. She also accompanied him to a Staples Center event in the private Red Bull suite.