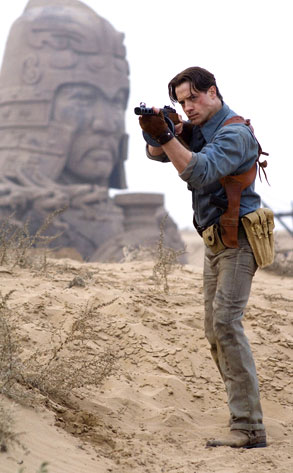 Jasin Boland/Universal Studios
Brendan Fraser had no problem whipping out the heavy artillery for the third Mummy movie. And that made some people uncomfortable.
Two former managers of a Burbank, Calif., shooting range have sued their ex-employer for wrongful termination, saying they were fired last summer after objecting to the use of leaded ammunition after hours for special customers, when they were promised that they'd only be working with lead-free materials.
Fraser is not a party to the suit, but the plaintiffs cite an incident in July 2007 when a club exec allowed the actor "to utilize machine guns at the range using leaded ammunition" while training for his role in The Mummy: Tomb of the Dragon Emperor, even after one of the Riveses explained to the studio's weapons handler that they only permitted unleaded ammo.