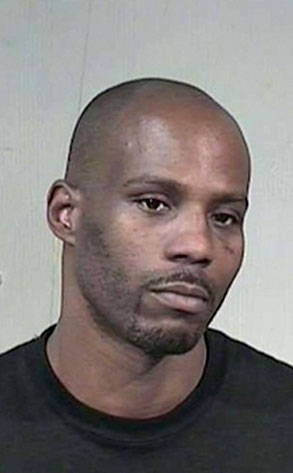 Maricopa County Sheriff's Office
In honor of the Olympics, DMX is apparently trying to break some sort of record.
The arrest-addled rapper was busted again Thursday, this time in Miami on an outstanding warrant for skipping another court date in Arizona related to his pending animal-cruelty and drug-possession case.
Pictures taken by TMZ show that police nabbed him outside a Wal-Mart this afternoon.
Although DMX's attorney did appear on his client's behalf Tuesday afternoon to provide documentation that his client couldn't make it because he was hospitalized in Miami (he wouldn't say why, though), the judge opted to issue a bench warrant anyway and raised his bond to $25,000.