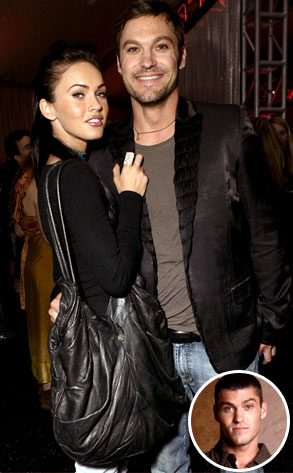 Todd Williamson/WireImage.com, FOX
• Brian Austin Green, more commonly known as David Silver, would like to play the Riddler in the next Batman movie, if that's cool with everyone else.
• Rumer Willis finally landed a magazine cover. So what if it's the free magazine in Sunday's New York Post? It definitely counts.
• Kitson isn't just dropping Lauren Conrad's line, the store's giving it away.
• Old-time actor Ernest Borgnine reveals how, at 91, he's able to stay young. In short, he suggests that masturbation is the new Botox.
• If Rachel McAdams took a time machine to the future and decided to become an assassin/femme fatale/Aeon Flux, this is what she would look like.