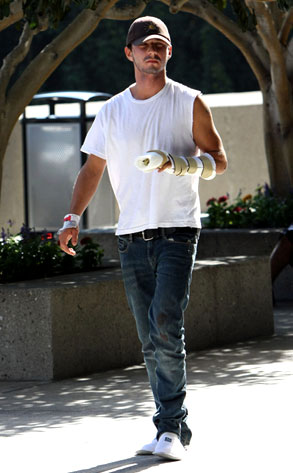 INFphoto.com
It looks like car-crash victim Shia LaBeouf will be transforming back to an actor today.
Sources tell E! News that Shia, who is still recovering from injuries he sustained to his left hand in an auto accident last month, is scheduled to return to the set of Transformers: Revenge of the Fallen on Thursday.
No details were given about the particular scenes the 22-year-old will be shooting, but it's probably safe to say he won't be doing any of his own stunts just yet.