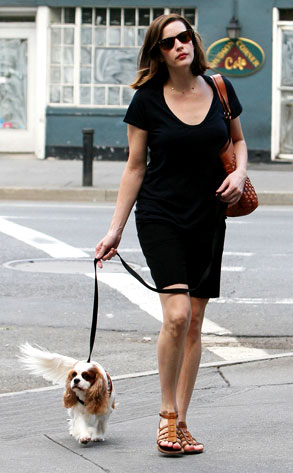 INFphoto.com
GIRL'S BEST FRIEND: Liv Tyler, walking her dog near her apartment in New York City's West Village.
LIGHTEN UP: Lindsay Lohan, getting her highlights touched up at the Neil George Salon in Beverly Hills.
THIRD WHEEL: Ashley Olsen, sitting down for a late lunch with boyfriend Justin Bartha and a friend at Serafina in New York City.
CHILDREN'S HOUR: Sean "Diddy" Combs and Zac Posen, celebrating the Sean John presentation with their mothers at the Empire Hotel rooftop in New York City.