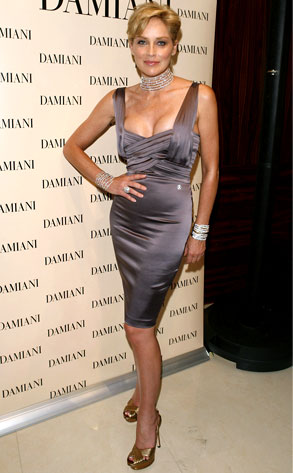 Jean Baptiste Lacroix/WireImage.com
Is it Sharon Stone's house that puts the fatale in femme fatale?
The actress was sued for negligence Wednesday by a worker who claims he fell over a concealed precipice on the Basic Instinct star's Los Angeles property two years ago and suffered "severe and permanent injuries." (View the lawsuit.)
Peter Krause (not the Six Feet Under star) claims that, while doing work on Stone's home on Aug. 25, 2006, he fell past an array of landscaping plants that apparently masked a steep drop-off.
Per court documents filed in L.A. Superior Court, Krause was "rendered sick, sore, lame, disabled and disordered, both internally and externally, and suffered, among other things, numerous internal injuries, severe fright, shock, pain, discomfort and anxiety."
Is he sure he didn't just sit through Basic Instinct 2?