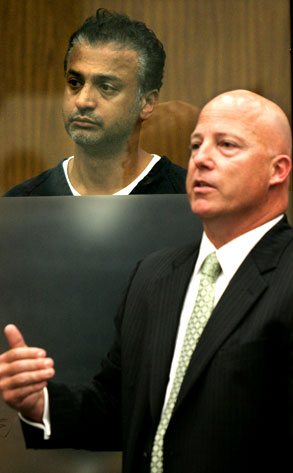 San Diego Union Tribune/ZUMA Press
Shelley Malil is maintaining his innocence.
The actor, best known for his role as one of Steve Carell's heavily accented coworkers in The 40-Year-Old Virgin, pleaded not guilty Tuesday to one count of attempted murder for allegedly stabbing his girlfriend at least 20 times after spying her with another man.
The charge, which includes the special circumstances of premeditation, causing great bodily injury and using a deadly weapon, carries a possible maximum sentence of life in prison.