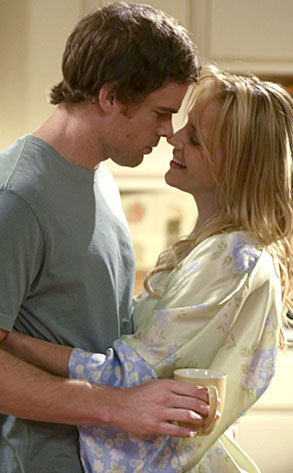 Peter Iovino/Showtime
Yes, I sort of quoted a Britney song in the title of this item. Well, technically the line is "I'm Mrs. Extra! Extra! This just in!" but I always hear "I'm Mrs. Extra-Dexterlicious." Because, well, I'm sort of deaf. And possibly crazy, and definitely a teenybopper at heart. But moving on...
Dexter. I recently had the pleasure of interviewing show runner Clyde Phillips about what's to come when the series returns for season three on Sept. 28 at 9 p.m. on ye olde Showtime, and while I can't tell you about the Very Big Reveal in the season premiere, I can share a bit about the introduction of Jimmy Smits (who joins the cast full-time this season), Dexter's state of mind and what characters might finally get some decent action this season.
Click in for a little quality time with Miami's own murdering Mr. Morgan...