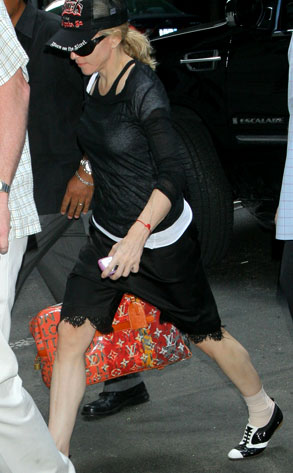 Double Click Images, PacificCoastNews.com
The fate of Madonna's Sticky & Sweet tour just got a whole lot sweeter.
Despite rumors that the pop icon's elaborate world tour would be scrapped on account of illness—inspired by a seemingly sprained ankle—a rep for the singer's concert promoter, Live Nation, tells E! News the show will go on.
"We haven't canceled any shows, it's a full go starting on [Aug.] 23," says the rep.
Meanwhile, the singer's longtime rep Liz Rosenberg came to E! News to set the record straight on reports that the Material Mom is thisclose to adopting another child…