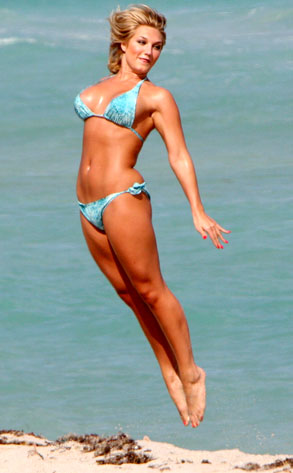 INFDaily.com
Brooke Hogan really does make parsing her too easy, and as much as we'd like to ignore her, it's impossible. She just won't stop with the blogging.
In today's nonsensical MySpace ramblings, Brooke starts the party with "I hate blogs but I love mine. Cause I can be F-in REAL with people!!!!"
So let's get F-in REAL and clarify that "women have too much PMS to be president" statement:
"Notice how i said 'I know IIIIII couldn't do it cause I'd be pms-ing and freaking out all the time' ...Honestly I'd LOVE to meet a woman with NO emotional problems....but thats not the point...but its true. LOL."
So she still believes all women are emotional messes. But why is she not that into voting in the first place? That answer, and more Brookeisms, after the jump...