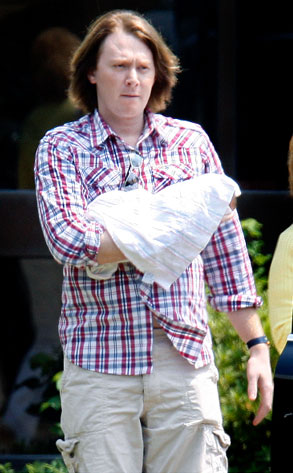 Splashnews.com
Fresh from taking on an all-new role (fatherhood...you may have heard?), Clay Aiken is returning to a slightly more familiar one.
The erstwhile leader of the Claynation is set to reprise his role as Sir Robin in the Broadway production of Spamalot, assuming the coconut-clacking position this September.
"Since leaving Spamalot in May, jokes have just not been funny," Aiken said in a statement. "Food has lost its taste. The grass is no longer green—the sky no longer blue. And babies WON'T stop crying!!
"I'm so excited about coming back to the funniest show in the world!"