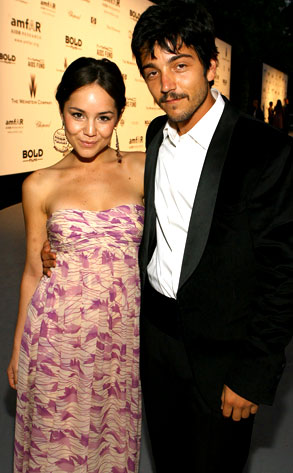 John Shearer/Getty Images
Diego Luna has embraced el niño.
The Mexican actor and his wife, Camila Sodi, have welcomed a son, their first child together, a rep for Canana Films, the production company he started with pal Gael García Bernal, said Tuesday.
No word yet on the little tyke's name. His parents tied the knot in February, a couple years after meeting on the set of the indie production The Night Buffalo. They both also appeared in Bernal's feature directorial debut, Déficit.
Luna, 28, made a splash north of the border in the subtitled 2001 crossover hit Y Tu Mamá También, and while he's still more of a star in his native country, he's been a presence in U.S. films both big—Kevin Costner's Open Range and Steven Spielberg's The Terminal—and small. Most recently, he played a disaffected Michael Jackson impersonator in Harmony Korine's Mr. Lonely.
Luna also took on the unenviable—and ultimately impossible—task of trying to recreate movie magic in Dirty Dancing: Havana Nights and was tossed about by fate in Alejandro González Iñárritu's Amores Perros.