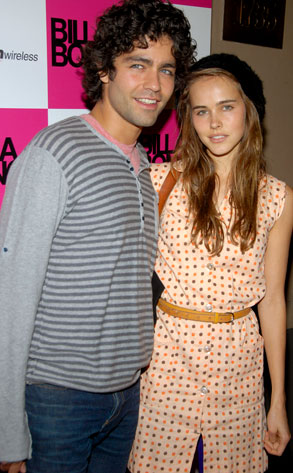 AP Photo/Dan Steinberg
Despite being spotted together after her car accident with Shia LaBeouf, a new report says Adrian Grenier and Isabel Lucas are over.
Yesterday, Adrian's Entourage costar Kevin Connolly stopped by the Party Girl radio show and admitted that though he'd seen Isabel on set a few times, he thought she and Adrian were only "sort of dating."
Looks like neither one is losing sleep over the reported split.
Isabel was snapped hanging out with Shia, her Transformers 2 costar, again yesterday, while Adrian was seen splashing in the surf with a blond babe.