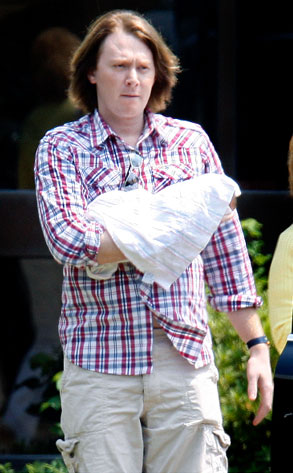 Splashnews.com
Photos just surfaced of Clay Aiken and his baby mama, Jaymes Foster (not pictured), leaving a Durham, N.C., hospital Monday with their bundle of joy in tow.
While not much of li'l Parker Foster Aiken is visible beyond this baby blanket, papa Clay is apparently comfortable enough on daddy duty that he can carry the kid with just one arm. Seems like the man's a natural.
Meanwhile, we can only hope to get a better look at Parker once one of the weekly tabs ponies up for the pics. Clay's kid may not raise $14 million ( à la Brangelina), but he's got to be worth a decent amount, right?