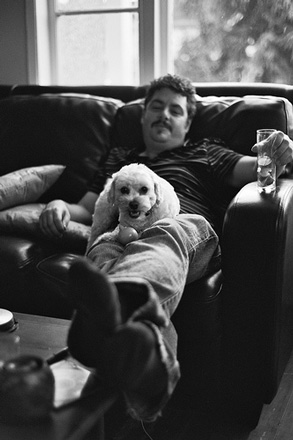 PenMachine.com
When you live in a city where dozens of films and TV series are being developed, filmed and produced you come to respect the talented people who make each of these features possible in every way.
One person who knows the ins and outs of production in BC is Jeff Holloway, a Unit Publicist for several upcoming films that have people looking at Vancouver in a whole new (and groundbreaking) spotlight.
Holloway, a Vancouver Film School alumnus, comes from a strong PR and media family – his father-in-law being instrumental in the promotion of Terry Fox's monumental campaign and his wife co-hosts the Lipgloss and Laptops podcast. Having worked with the likes of Jessica Alba, Dane Cook, David Foster, and Christopher Lloyd, Jeff Holloway is currently promoting The Thaw, which is an eco-thriller shot in BC over the last year that stars Martha MacIsaac along with Val Kilmer.