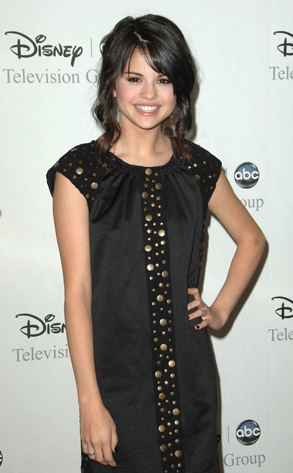 AP Photo/Jennifer Graylock
Just like the family-friendly roles she plays onscreen, Selena Gomez kept things G-rated during an interview with Ryan Seacrest on his KIIS-FM show Tuesday morning.
Grilled over the ongoing rumors that she's dating Jonas Bro/Miley Cyrus ex Nick Jonas, the poised actress replied: "Well, he's an amazing guy, Ryan. Anybody would be very lucky to be dating him."
When pressed, Selena would only say, "I'm close to all the brothers." Which includes Team Demi and Selena supporter and her unofficial "big brother" Kevin.
Fine. But we hope Nick's the one who's got her heart. They'd make such a wholesome couple, don't ya think?