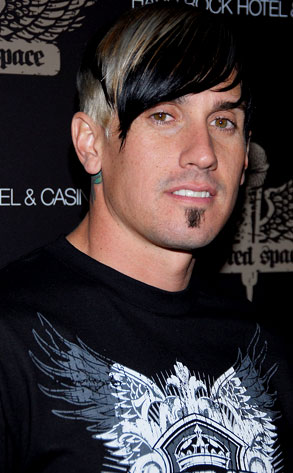 Bruce Gifford/FilmMagic
UPDATE: Connecticut's Office of the Chief Medical Examiner confirms to E! News that Anthony Hart died of a blunt traumatic head injury.
"The death was classified as an accident," a spokesperson said. "The cause of death was blunt traumatic head injury."
———————————————
The fellow motocross-racing younger brother of Carey Hart passed away Saturday, after crashing on a Connecticut racetrack during a practice run.
Following the crash at Stafford Motor Speedway, 21-year-old Anthony Hart was airlifted to nearby Hartford Hospital, where he was declared dead a short time later.
According to Connecticut State Troopers, who are awaiting the results of an autopsy expected to be completed later today, Hart lost control of his motorcycle and hit the outer track barricade at roughly 3:30 p.m.