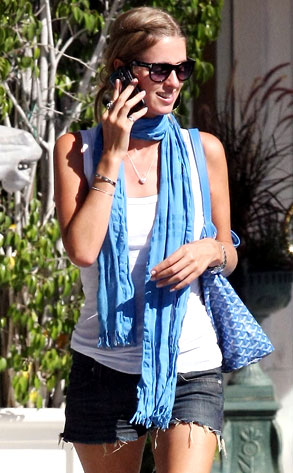 FAME PICTURES
Literally. It's the peak of summer and 80-plus degrees in La-La Land, and Nick's wearing classic denim cutoffs and a tank. Adorable. But what's with the scarf?
Girl must be burning up!
And the socialite's not the only celeb tying one on this season. Click in to our Wackiest Celebritrend: Summer Scarves gallery for more pics.
Maybe it's the new "wearing sunglasses at night/indoors" Tinseltown trend, but we're just not feeling the wooly wrapped look. How about you?