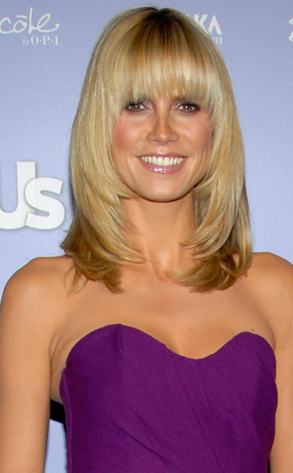 AP Photo/Dan Steinberg
Heidi Klum may be best known for her signature statements like, "One day you're in; the next, you are out" and "auf Wiedersehen," but that's all about to change.
Come Emmy night, we'll be hearing the German beauty recite another one of television's most famous lines.
Over the last few weeks, Klum and a gaggle of celebs have been filmed delivering iconic television lines for a video montage to be shown during the Emmys, a rep for the awards show exclusively tells me.
While we don't want to give away who inspired Heidi's spot, read on to find out who else we'll be seeing—and hearing—in the montage...