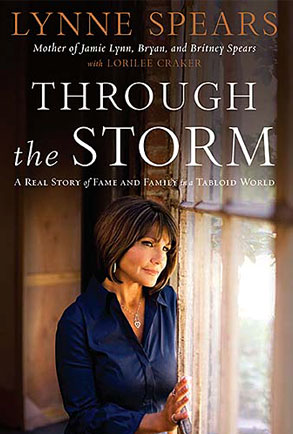 Thomas Nelson
Lynne Spears' promised book has shaped up to be less of a parenting handbook and more of a juicy memoir of a Southern mother raising a pop star in the midst of paparazzi mayhem.
Titled Through the Storm: A Real Story of Fame and Family in a Tabloid World, the 272-page book published by Thomas Nelson—and to be released Sept. 16—is sure to be a page-turner.
According to prereviews from Barnes & Noble, the book describes how Lynne was an ordinary mother changed by the success of her daughter Britney and how it pushed the family onto the worldwide stage. The book also promises to reveal a rarely glimpsed side of Lynne, her celebrity daughters, son Bryan and ex-husband Jamie.