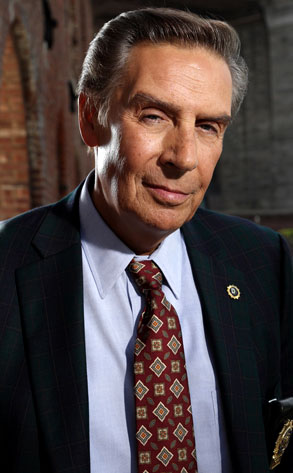 NBC
This sounds like a case for Jack McCoy.
The 39-year-old son of the late Law & Order legend Jerry Orbach has publicly and with a fair share of vitriol lashed out at his stepmother for allegedly cutting him and his adult brother out of Orbach's $10 million estate.
In a letter written to Orbach's second wife Elaine Cancilla-Orbach, which somehow made its way over to the New York Post, Chris Orbach calls the widow "a double-dealing, lying, scheming, miserable fool" who hired "cut-rate borscht belt" attorneys and has "painted [herself] as the beginning and the end of the Jerry Orbach Legacy."
And that's just for starters.